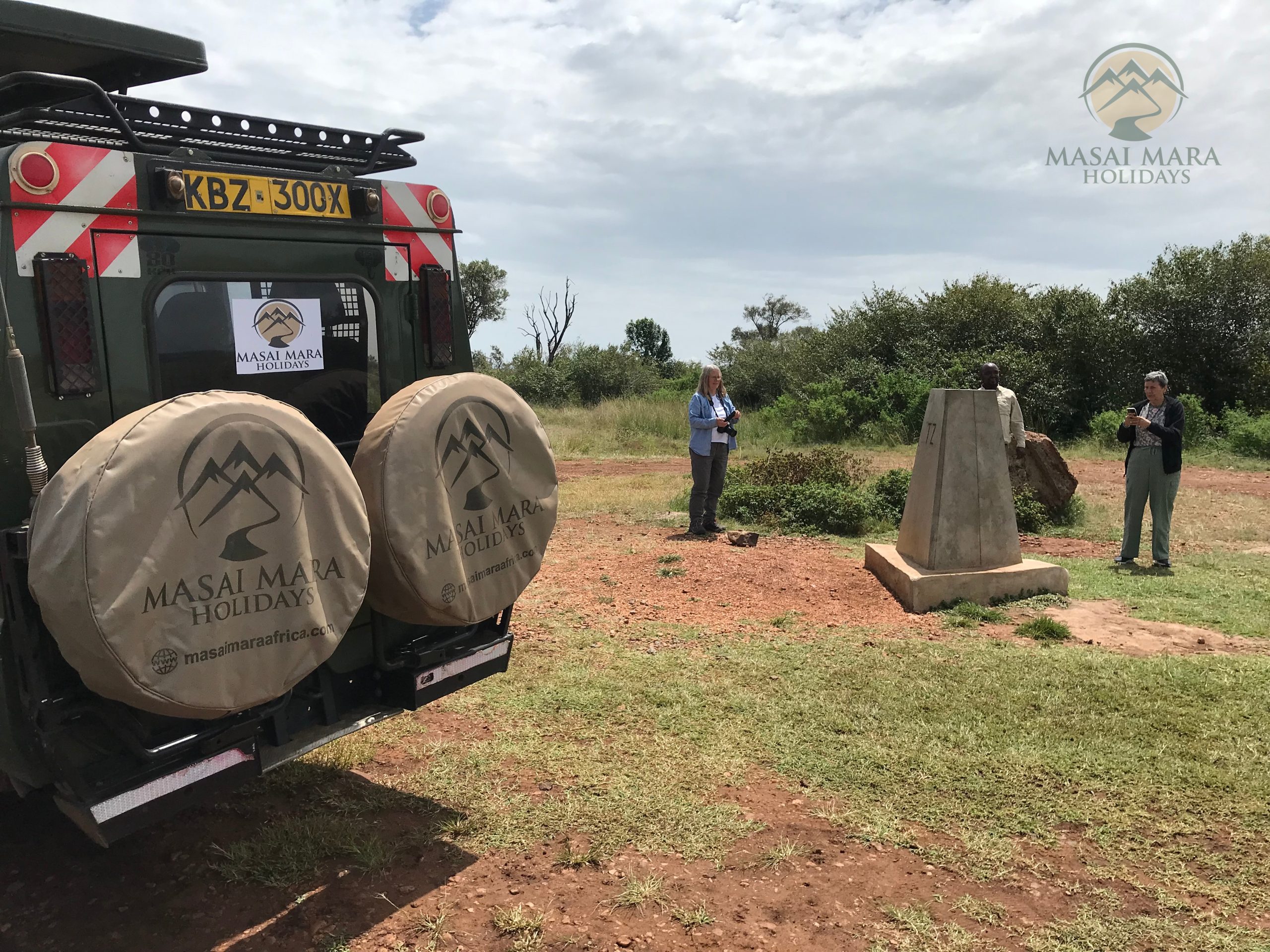 Booking a Safari in Kenya
Kenya is one of the most popular destinations for safari lovers, offering a variety of landscapes, wildlife, and cultures to explore. Whether you want to witness the Great Migration in the Masai Mara, spot the Big Five in Amboseli, or enjoy the stunning views of Mount Kenya, there is a safari package for you. However, booking a Kenya safari can be overwhelming, especially if you are a first-time visitor. There are many factors to consider, such as the duration, accommodation, transportation, activities, choosing a reputable safari operator, finding the best deals, ensuring your safety and health, and picking the right time to go. In this guide, we will help you choose the right safari package for your needs and preferences, and walk you through the booking process step by step.
Choosing the Right Safari Package
The first thing you need to decide before booking a safari to Kenya is what kind of safari package you want. There are many options available, depending on your budget, time, and interests. One of the first questions that many travelers have when before booking a Kenya safari is how much it will cost. The answer is not straightforward, as there are many factors that influence the price of a safari, such as the type of accommodation, the mode of transportation, the season, the duration, the itinerary, and the level of service. However, to give you a general idea, here are some average costs of Kenya safaris based on different categories:
Budget safaris: These are the cheapest option for travelers who don't mind staying in basic tents or lodges, sharing vehicles with other tourists, and traveling on fixed departure dates. Budget safaris can cost as low as $100 to $150 per person per day sharing, but they usually don't include park fees, which can add up to $80 per person per day.
Mid-range safaris: These are suitable for travelers who want a comfortable but not luxurious experience, staying in decent lodges or tented camps, having private or small-group vehicles, and having some flexibility in choosing their dates and destinations. Mid-range safaris can cost between $200 and $350 per person per day sharing, depending on the inclusions.
Luxury safaris: These are the most expensive option for travelers who want to enjoy the best that Kenya has to offer, staying in upscale lodges or tented camps, flying between destinations in chartered planes, and having personalized service and exclusive access to wildlife areas. Luxury safaris can cost from $400 to over $1,000 per person per day sharing.
Factors affecting safari prices
As mentioned above, there are many factors that affect the price of a Kenya safari. Here are some of the main ones:
Accommodation: This is one of the biggest expenses of a safari, as it determines the level of comfort and amenities that you will have during your stay. Accommodation prices vary widely depending on the location, the quality, the season, and the availability. For example, staying in a lodge or tented camp inside a national park or reserve will be more expensive than staying outside, as you will have better access to wildlife and avoid paying extra fees for entering and exiting the park. Similarly, staying in a luxury lodge or tented camp will be more costly than staying in a budget one, as you will have more space, privacy, facilities, and services.
Transportation: This is another major expense of a safari, as it determines how you will get from one destination to another. Transportation options include road transfers (by car or bus), train rides (such as the SGR from Nairobi to Mombasa), domestic flights (by scheduled or chartered planes), or a combination of these. Generally speaking, flying is the fastest and most convenient way to travel between destinations in Kenya, but it is also the most expensive. Road transfers are cheaper but slower and less comfortable, especially on rough roads. Train rides are scenic but limited in terms of routes and schedules.
Park fees: These are mandatory fees that you have to pay for entering and staying in national parks and reserves in Kenya. Park fees vary depending on the park or reserve, the season, and your nationality.
Inclusion of additional activities: What else do you want to do besides game drives? Kenya has many other activities to offer for safari lovers, such as bird watching, hiking, cultural visits, hot air balloon rides, boat safaris, horseback safaris, and more. These activities can enhance your safari experience and give you a different perspective on the wildlife and landscapes of Kenya. However, they also come at an extra cost and may require advance booking.
Booking Process:
Booking a safari in Kenya can be done online or through a travel agent. However, before you make any reservations, you need to do some research and compare different options. Here are some steps to follow:
Researching reputable safari operators or travel agencies: There are hundreds of safari operators and travel agencies that offer tours in Kenya, but not all of them are reliable and trustworthy. You should look for reviews from previous customers, check their credentials and affiliations.
Comparing prices and itineraries: Once you have a shortlist of potential safari operators or travel agencies, you should compare their prices and itineraries to find the best value for your money. You should consider factors such as the duration of the safari, the number of destinations visited, the type and quality of accommodation, the meals and activities included, the size of the group, the vehicle used, and the guide's experience and qualifications. You should also check what is included and excluded in the price, such as park fees, tips, drinks, visas, etc.
Understanding booking terms and conditions: Before you confirm your booking, you should read carefully the terms and conditions of your safari operator or travel agency. You should pay attention to details such as the payment methods, cancellation policies, refund policies, liability clauses, insurance requirements, etc. You should also ask for a written confirmation of your booking and a detailed invoice.
Making secure online reservations: If you decide to book your safari online, you should make sure that the website is secure and that your personal and financial information is protected.
To get the best value for money, here are some tips:
Compare different packages and operators before booking. Read reviews from previous customers and check their credentials and reputation. Look for quality rather than quantity.
Book in advance to secure your spot and get better deals. Some operators offer discounts for early bookings or last-minute deals.
Travel in the low season or shoulder season (November to March) when there are fewer tourists and lower prices. You may also see more wildlife as they congregate around water sources.
Choose accommodation that suits your needs and expectations. You don't have to splurge on luxury if you are happy with basic facilities. Alternatively, you can mix and match different types of accommodation to balance your budget.
Consider road safaris over flying safaris if you don't mind long drives and bumpy roads. You will save money on airfares and also see more of the country's scenery and culture.
Join a group safari if you are traveling solo or with a small group. You will share the costs with other travelers and also make new friends.
Limit your activities to those that interest you most. You don't have to do everything that is offered or available. Focus on quality rather than quantity.
Best Time to Visit:
Kenya is a year-round destination for safari lovers, as it offers different attractions and experiences depending on the season. However, some factors may influence your decision on when to visit, such as the weather, the wildlife, the crowds and the prices. Here is an overview of Kenya's climate and seasons, and what they mean for safari goers:
Overview of Kenya's climate and seasons: Kenya has a tropical climate that is influenced by its location near the equator and its altitude. The country has two main seasons: dry and wet. The dry season runs from June to October and from December to March, while the wet season runs from April to May and November . The dry season is generally considered the best time for wildlife viewing, as the animals congregate around water sources and the vegetation is sparse. The wet season is good for birdwatching, as many migratory birds arrive in Kenya. The wet season also brings green landscapes and lower prices, but it may also cause muddy roads and reduced visibility.
High and low tourist seasons: The high tourist season in Kenya coincides with the dry season, especially from July to October and from December to January. These are the peak months for safari goers, as they offer excellent wildlife viewing opportunities and pleasant weather conditions. However, they also come with higher prices, higher demand and more crowds. The low tourist season in Kenya coincides with the wet season, especially from April to May and November. These are the off-peak months for safari goers, as they offer lower prices, lower demand and fewer crowds. However, they also come with less predictable weather conditions and reduced wildlife sightings.
Wildlife migration patterns and best times for specific sightings: One of the main attractions of Kenya is the annual wildebeest migration, which is considered one of the greatest wildlife spectacles on earth. The migration involves millions of wildebeest, zebras and gazelles moving across the Serengeti-Mara ecosystem in search of fresh grass and water. The migration follows a circular route that varies depending on the rainfall patterns. Generally speaking, the migration arrives in Kenya's Masai Mara National Reserve around July or August and stays there until October or November before heading back to Tanzania's Serengeti National Park. The best time to witness the migration in Kenya is from July to October, when you can see dramatic scenes such as river crossings, predator-prey interactions and calving events.
Besides the migration, Kenya offers many other wildlife sightings throughout the year. For example, you can see elephants in Amboseli National Park against the backdrop of Mount Kilimanjaro; you can see rhinos in Lake Nakuru National Park or Ol Pejeta Conservancy; you can see flamingos in Lake Bogoria or Lake Elementaita; you can see giraffes in Giraffe Manor or Nairobi National Park; you can see lions in Tsavo National Park or Samburu National Reserve; you can see leopards in Laikipia Plateau or Meru National Park; you can see cheetahs in Masai Mara National Reserve or Lewa Wildlife Conservancy; you can see hippos in Lake Naivasha or Lake Victoria; you can see crocodiles in Lake Turkana or Tana River Delta; you can see monkeys in Kakamega Forest or Arabuko Sokoke Forest; you can see antelopes in Aberdare National Park or Hell's Gate National Park; you can see ostriches in Maasai Mara National Reserve or Lake Magadi; you can see hyenas in Masai Mara National Reserve or Nairobi National
Travel Tips and Etiquette
Once you have booked your Kenya safari, you need to prepare for your trip by packing the right items, dressing appropriately, and following some basic rules of etiquette. Here are some suggestions:
Packing essentials for a safari trip
You don't want to overpack or underpack for your safari trip. Here are some of the essential items that you should bring:
A valid passport with at least six months of validity and two blank pages
A visa if required (you can apply online or on arrival)
A yellow fever vaccination certificate if required (check with your doctor or travel clinic)
Travel insurance that covers medical expenses, evacuation, cancellation, etc.
A copy of your itinerary, booking confirmation, and emergency contacts
A small backpack or duffel bag that can fit in a vehicle or a plane (avoid hard-shell suitcases)
A daypack for carrying your personal items during game drives or walks
A camera, binoculars, and extra batteries or power bank for capturing the wildlife
A flashlight or headlamp for navigating in the dark
A water bottle and snacks for staying hydrated and energized
A hat, sunglasses, and sunscreen for protecting yourself from the sun
A scarf, bandana, or dust mask for covering your mouth and nose from dust
A rain jacket or poncho for rainy days
A fleece jacket or sweater for chilly mornings and evenings
A swimsuit and towel if your accommodation has a pool
Insect repellent and malaria prophylaxis for preventing mosquito bites
A first aid kit with basic medications and supplies
Personal hygiene items such as toothbrush, toothpaste, soap, shampoo, etc.
Any prescription medications that you need
Dress code and suitable clothing
You don't have to dress formally or fashionably for your safari trip. You should dress comfortably and practically, with the following considerations:
Choose clothing that is lightweight, breathable, and quick-drying. Avoid synthetic fabrics that can trap heat and moisture.
Choose clothing that is neutral or earthy in color. Avoid bright colors that can attract insects or scare away animals. Avoid white colors that can get dirty easily.
Choose clothing that is loose-fitting and layered. You can adjust your clothing according to the temperature and weather. Avoid tight-fitting or revealing clothing that can cause discomfort or offend local sensibilities.
Choose clothing that covers your arms and legs. This will protect you from sunburn, insect bites, scratches, etc. You can also wear long socks or tuck your pants into your boots to prevent ticks or fleas from crawling up your legs.
Choose footwear that is sturdy, comfortable, and closed-toe. You will need shoes that can handle rough terrain and long walks. Avoid sandals or flip-flops that can expose your feet to injuries or infections.
Choose accessories that are functional and minimal. You don't need to wear jewelry, watches, or other valuables that can get lost, stolen, or damaged. You can wear a hat, sunglasses, scarf, or gloves to enhance your comfort and protection.
Respecting wildlife and local cultures
One of the main reasons to go on a safari is to see the amazing wildlife of Kenya. However, you should also respect the animals and their habitats by following some simple guidelines:
Follow the instructions of your guide or driver at all times. They are trained and experienced in dealing with wildlife and know how to keep you safe and comfortable.
Keep a safe distance from the animals and do not approach them too closely. You may disturb their natural behavior or provoke them to attack. Use your camera zoom or binoculars to get a better view.
Stay inside your vehicle unless your guide tells you otherwise. Do not get out of your vehicle without permission or in unauthorized areas. You may expose yourself to danger or break the park rules.
Keep quiet and do not make loud noises or sudden movements. You may scare away the animals or annoy other travelers. Enjoy the sounds of nature and communicate softly with your guide or companions.
Do not feed or touch the animals. You may harm their health or alter their behavior. You may also contract diseases or parasites from them.
Do not litter or leave anything behind. You may pollute the environment or attract unwanted animals. Dispose of your waste properly or take it with you.
Another reason to go on a safari is to experience the rich and diverse cultures of Kenya. However, you should also respect the local people and their traditions by following some simple guidelines:
Learn some basic words and phrases in Swahili or other local languages. You will be able to greet and communicate with the locals more easily and politely.
Ask for permission before taking photos or videos of people or places. You may offend their privacy or beliefs if you do not ask first. Offer to share or delete your photos if they request it.
Dress modestly and conservatively when visiting villages, markets, churches, mosques, etc. You may show respect and avoid unwanted attention if you cover your shoulders, chest, knees, etc.
Do not bargain too hard when shopping for souvenirs or services. You may insult the sellers or deprive them of a fair income if you do so. Pay a reasonable price that reflects the quality and value of the product.
Going on a safari is not only a fun and exciting adventure but also a great opportunity to contribute to conservation and development efforts in Kenya. However, you should also be aware of the environmental and social impacts of your travel