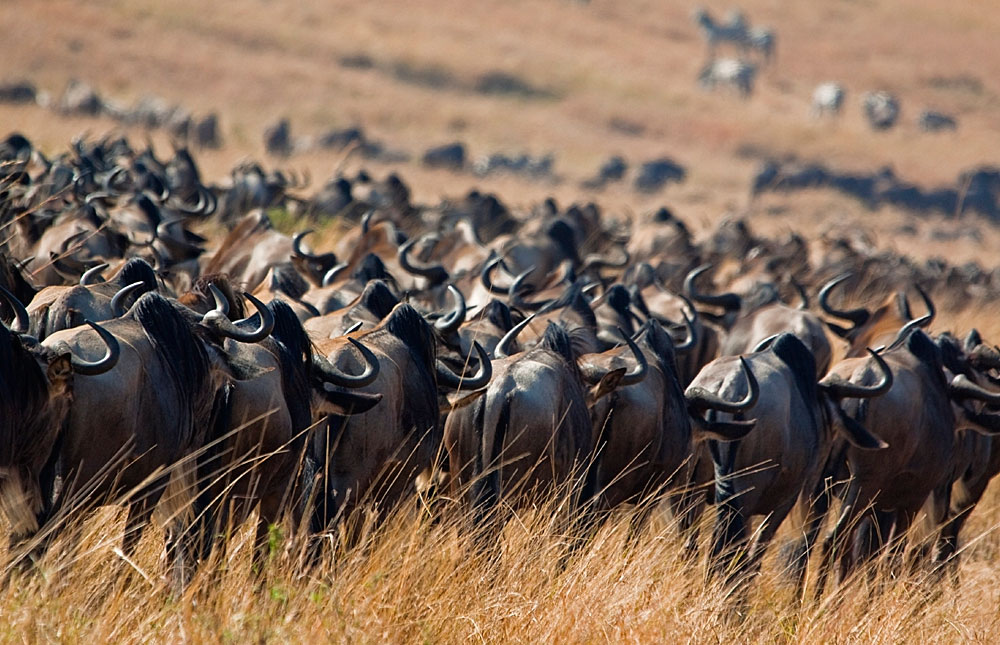 The Wildebeest Migration in Kenya
The Great Migration is one of nature's most magnificent spectacles, attracting thousands of tourists to Kenya every year. It's a phenomenon that sees millions of wildebeest, zebras, and gazelles make their way across the plains of the Serengeti in Tanzania to the Maasai Mara National Reserve in Kenya.
The migration begins as early as July when the herds start crossing the Mara River in search of greener pastures. The spectacle continues until November, when the animals start their journey back to the Serengeti.
Kenya's Great Migration is an event you don't want to miss if you're a nature lover. The sheer size of the herds is breathtaking and the drama and intensity of the river crossings are a sight to behold.
To witness this incredible event, the best time to visit Kenya is between July and September. During this period, there are many outdoor activities that tourists can engage in, such as hot air balloon rides across the Mara, game drives, and walking safaris.
Visitors can also take advantage of the excellent accommodation facilities available in Kenya, ranging from budget-friendly campsites to luxurious lodges and hotels. However,if you are planning a safari during the migration, it is advisable to book in advance of at least 4 months to ensure availability at a top-notch accommodation for your trip.
The Great Migration is a significant attraction in Kenya that draws thousands of visitors across the globe, and the wildebeest migration is a crucial part of it. You can come and discover the incredible beauty of Kenya and witness the great migration for yourself. So if you're planning your next adventure, be sure to put the Great Migration of Kenya on your list of places to visit!